"ALTDEUS & DYSCHRONIA Spoiler Talk Event!"
This event mainly focuses on spoiler talk where everyone who loves the games, the creators, and the casts will be open to talk about anything in their minds.
Share your thoughts and feelings about the ending, the scenes, and the dialogues that have impressed you!
The creators will also share some topics that will not be open to the public until this day.
Make yourself at home, and let's have a great time together!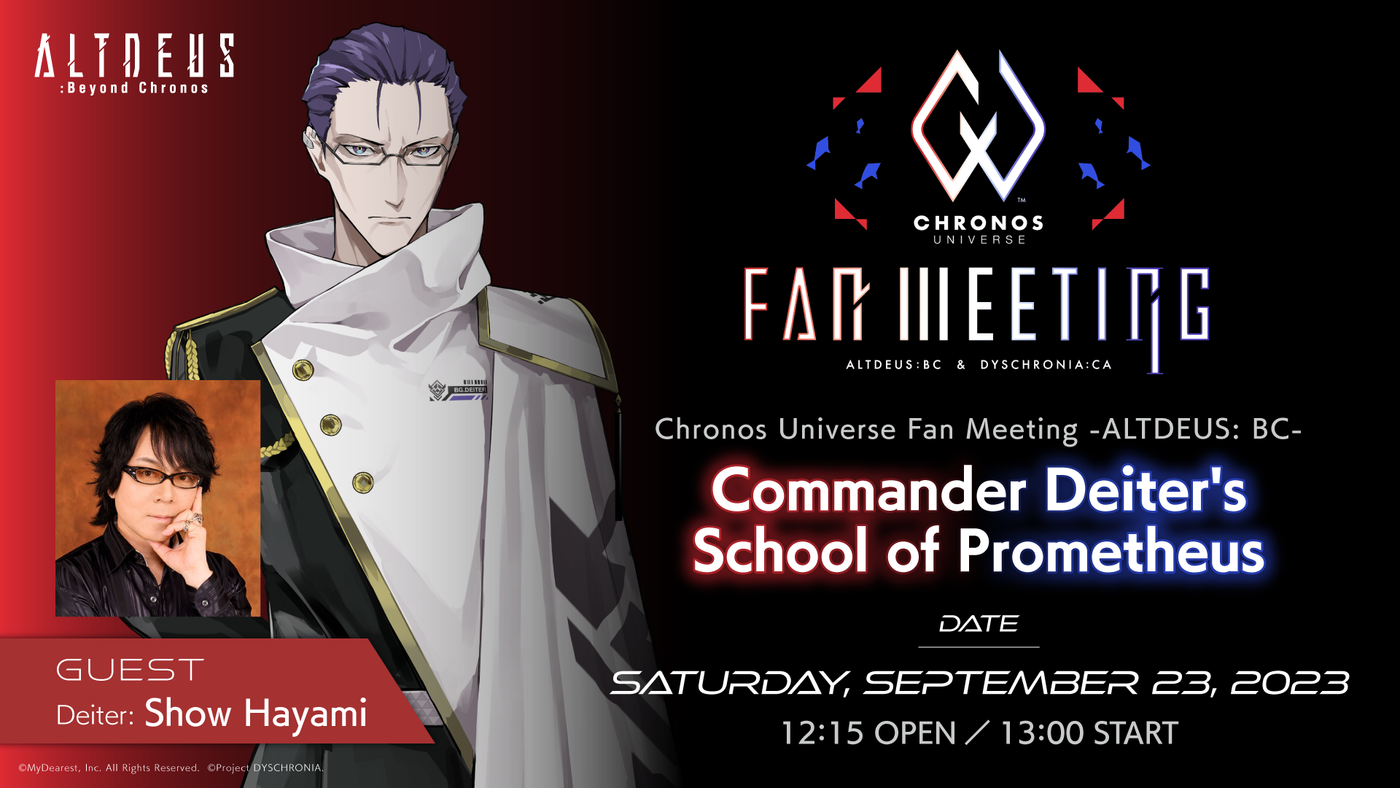 Part I: ALTDEUS: BC
'Commander Deiter's School of Prometheus'
"I have high hopes for you all."
A special course by Commander Deiter, Commander of Prometheus, will be held!
The only thing you need for admission is love for "ALTDEUS: BC".
On the day of the event, you can take classes on history, language, and music related to ALTDEUS: BC!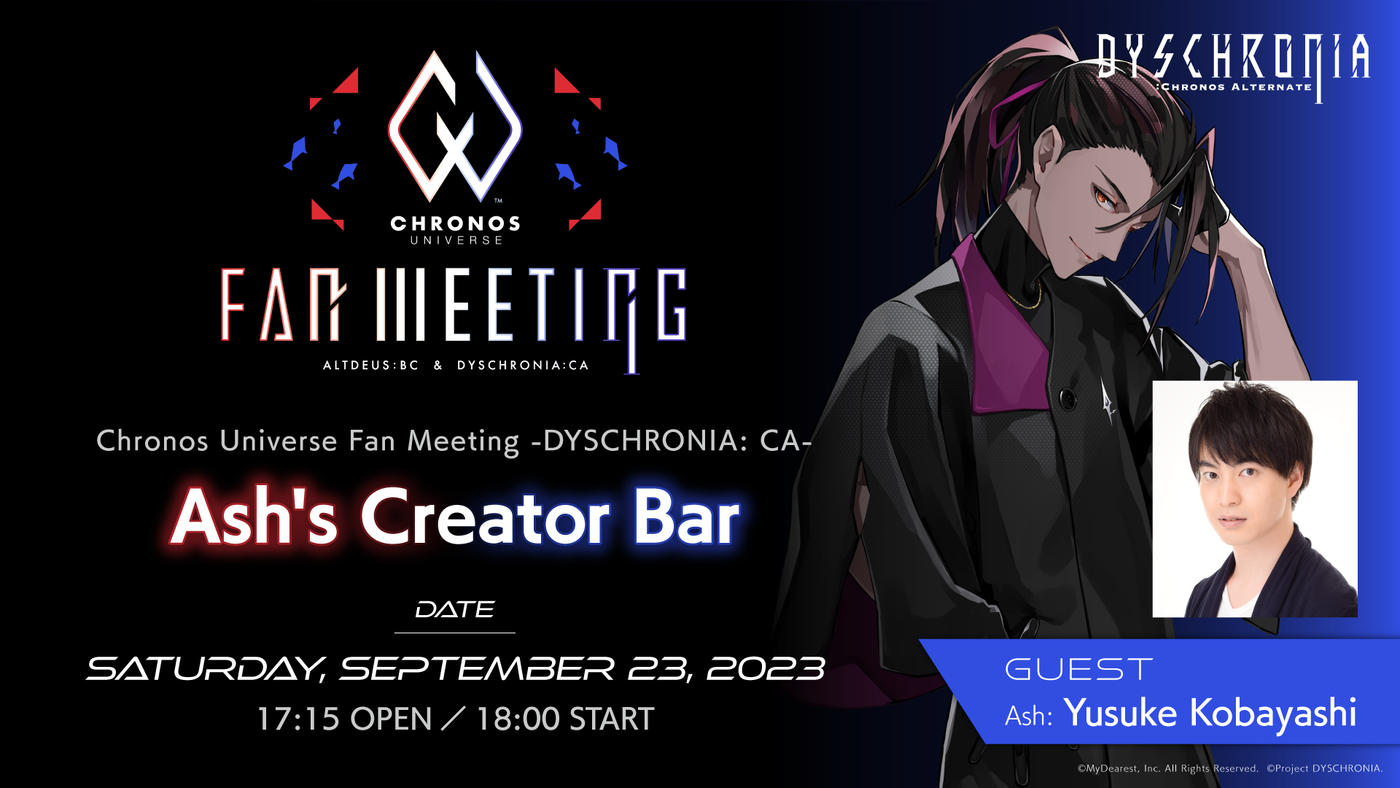 Part II: DYSCHRONIA: CA
'Ash's Creator Bar'
"Why don't you drop by for a minute?"
Welcome to the bar where creators gather every night. The bartender tonight is Ash!?
Make sure you don't let the Bureau know you're coming, as we are going to talk about secret topics.
There will be messages about the game that will be told for the first time, as well as a Q&A section where we will answer basically anything you ask, and a quiz contest about behind-the-scenes information that no one knows.
Let's talk about "DYSCHRONIA: CA" with tears and laughter, and with original cocktails!
Important Notice
・There will be no subtitles or interpretation for the event streaming.
・Those who purchase at least two days prior to the event (September 22) will receive the URL by email by the time the event starts.
・ You may not receive the URL by the time of the event, if you purchase on or after the day before the event (September 22).
・If you purchase after the event starts, the URL will be sent after around September 25th.
・Please note that we will not be able to accept any cancellation by customers.