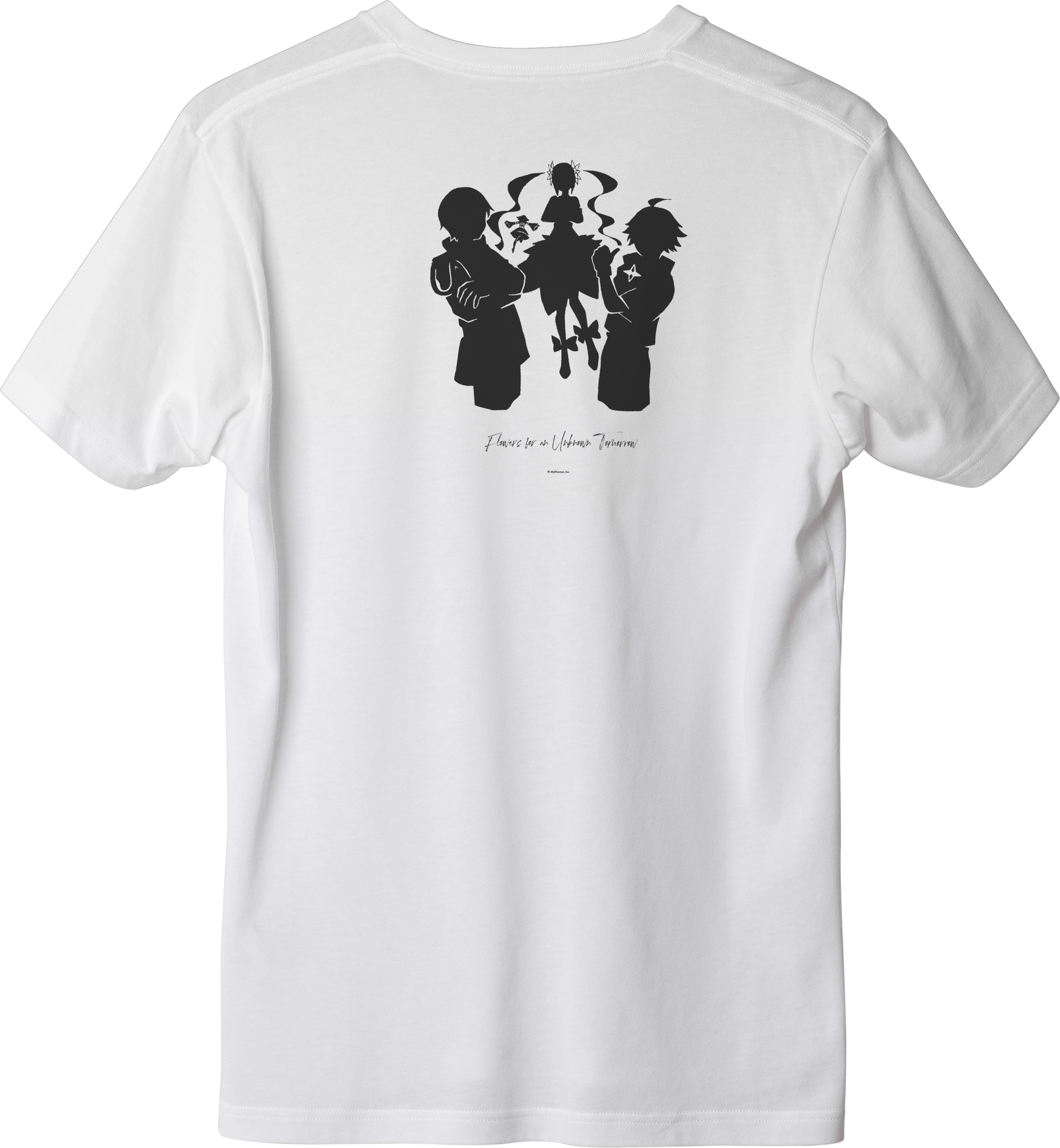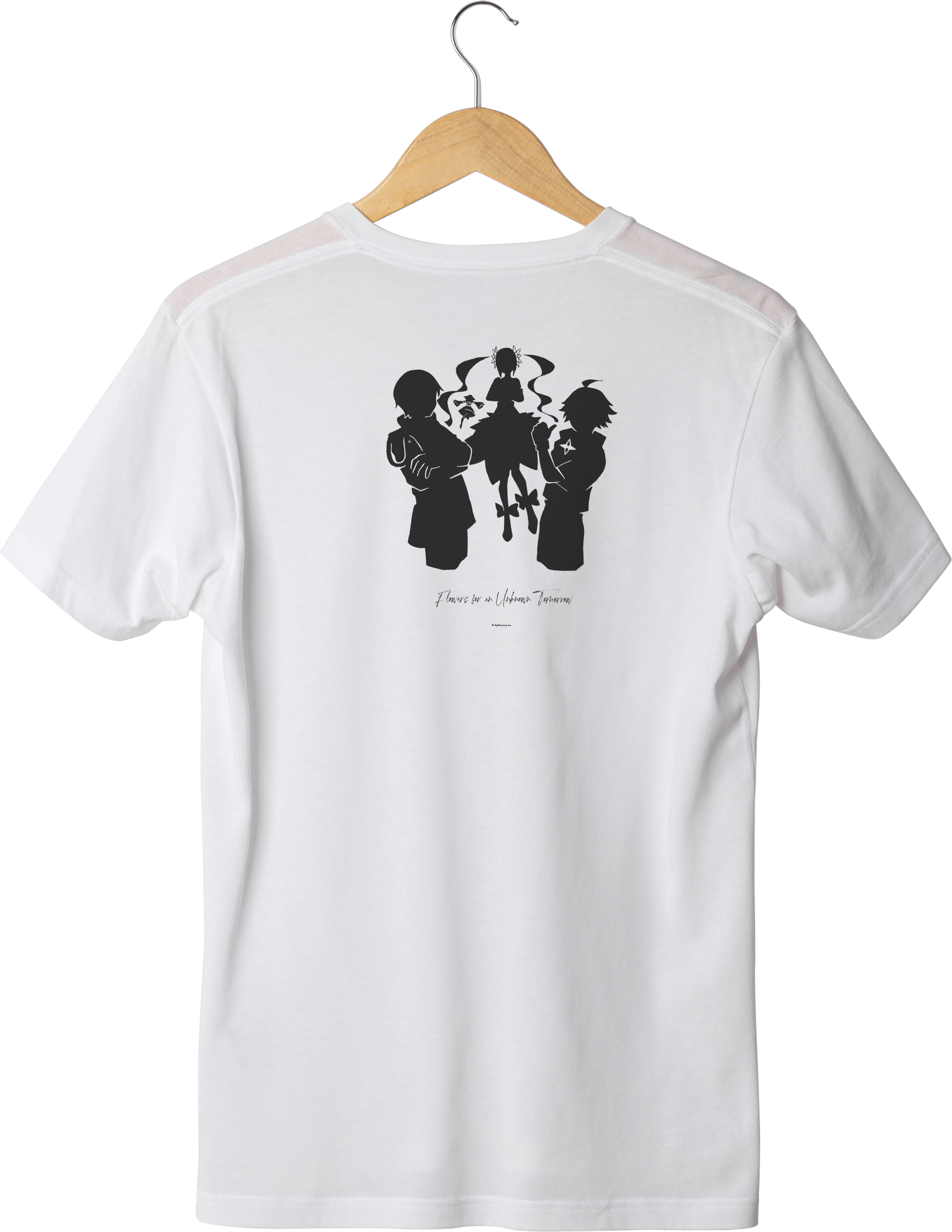 ALTDEUS: BC Selection & Decision T-Shirt "Flowers for an Unknown Tomorrow"
Which ending did you choose?
The conclusion reached at the end of countless branching paths.
The last selection and decision.

The unseen future reached through a crucial decision.

"She'll always hear us, no matter how far apart we are."

Show us the selection you made by wearing this shirt.

Fabric: Black
Print: White
Size: M,L,XL

* Order can be placed from December 5th ~ December 26th 6:59AM (PST).
* Delivery of product is planned for late-January.
* If ordered with other products with different delivery dates, the products will be sent together on the earliest possible date.

Sold by:MyDearest Inc.